Get an end to end view of your entire energy portfolio and unlock powerful insights.
One Platform,
Multiple Benefits
Our new powerful and intelligent energy management platform works
with both new and existing metering infrastructures.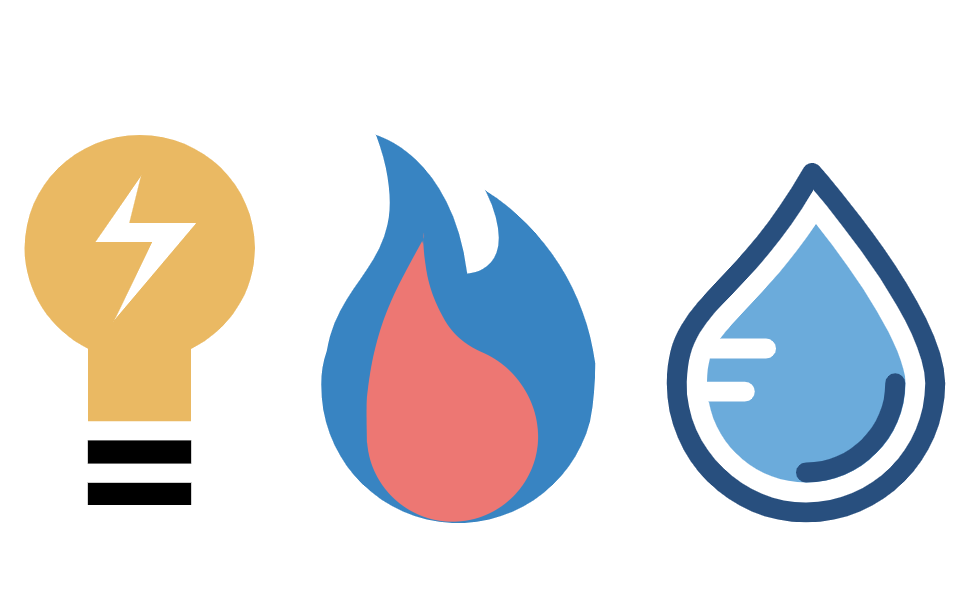 Multi Utility
All-in-one Platform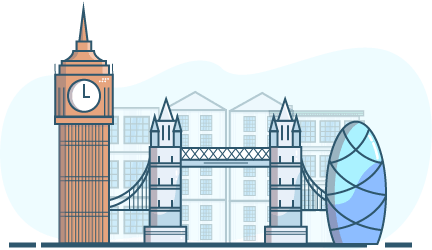 DataVision gives a comprehensive and powerful view of your company's energy portfolio, allowing you to explore whole sites over time; sub meters or building zones against operational hours; and across portfolios for building and employee efficiency, to understand where energy is being used and how effectively.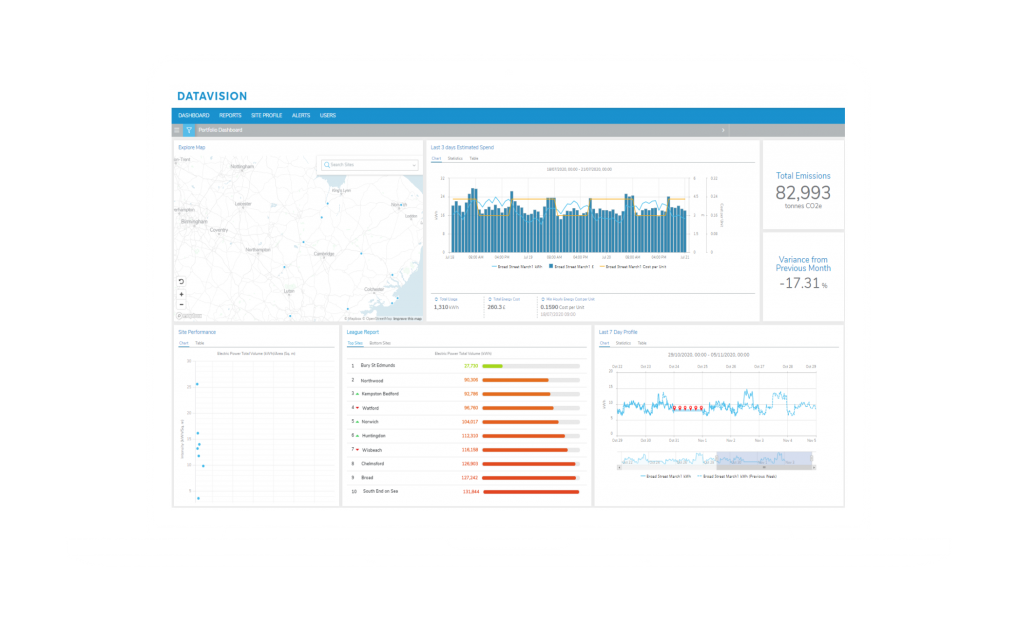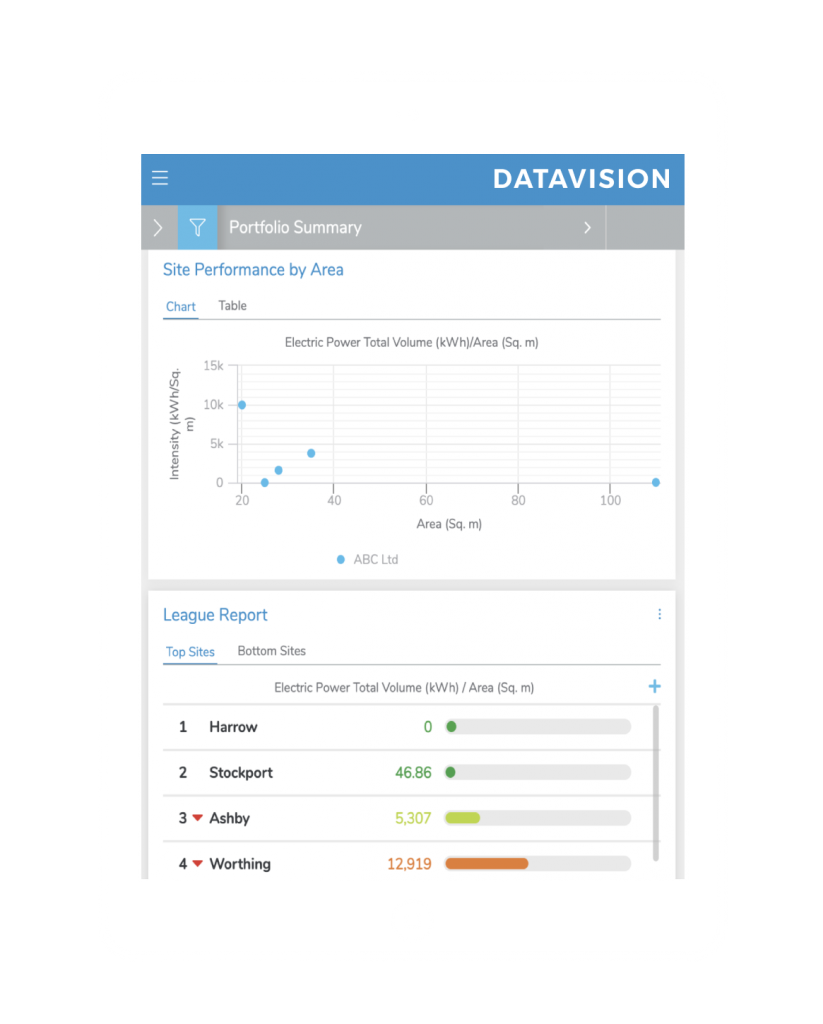 We've built our business around technology,
and we've built our technology around our customers.
Discover the potential of your energy data using DataVision. Our easy-to-use platform allows you access to near real-time energy data from any device.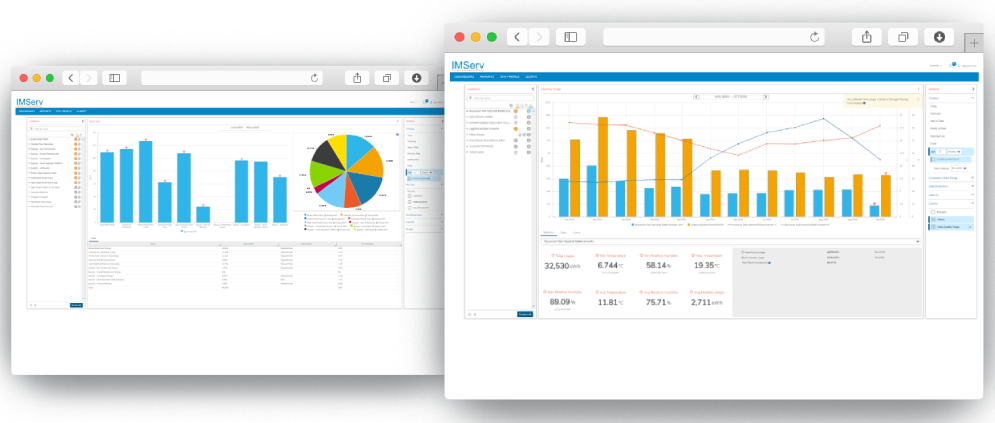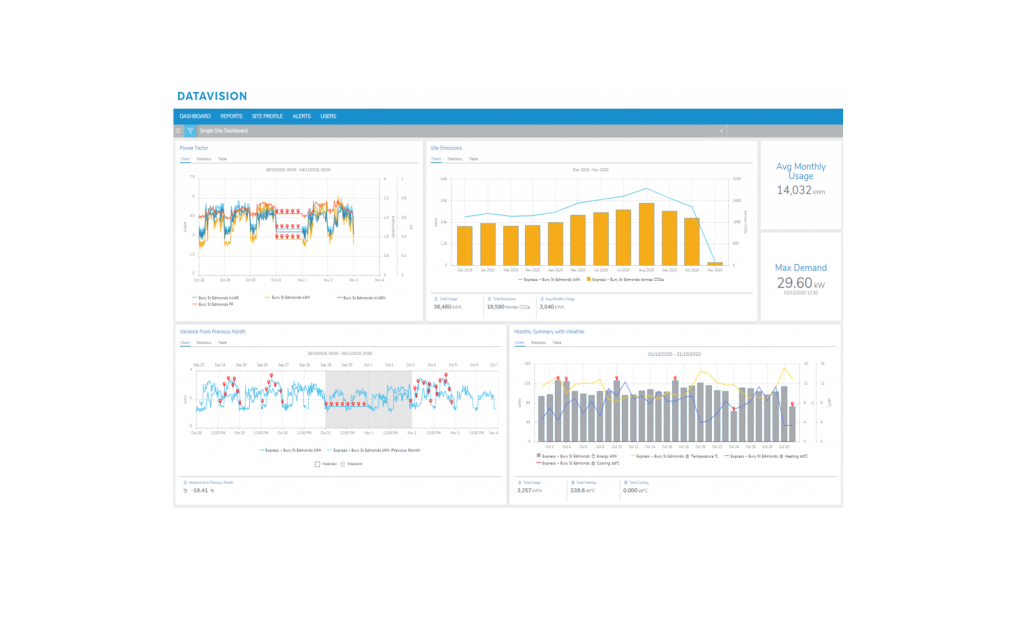 "Turn data into information,
and information into insight"